Artissima 2019
Guido Guidi, Takashi Homma and Lorenzo Vitturi
---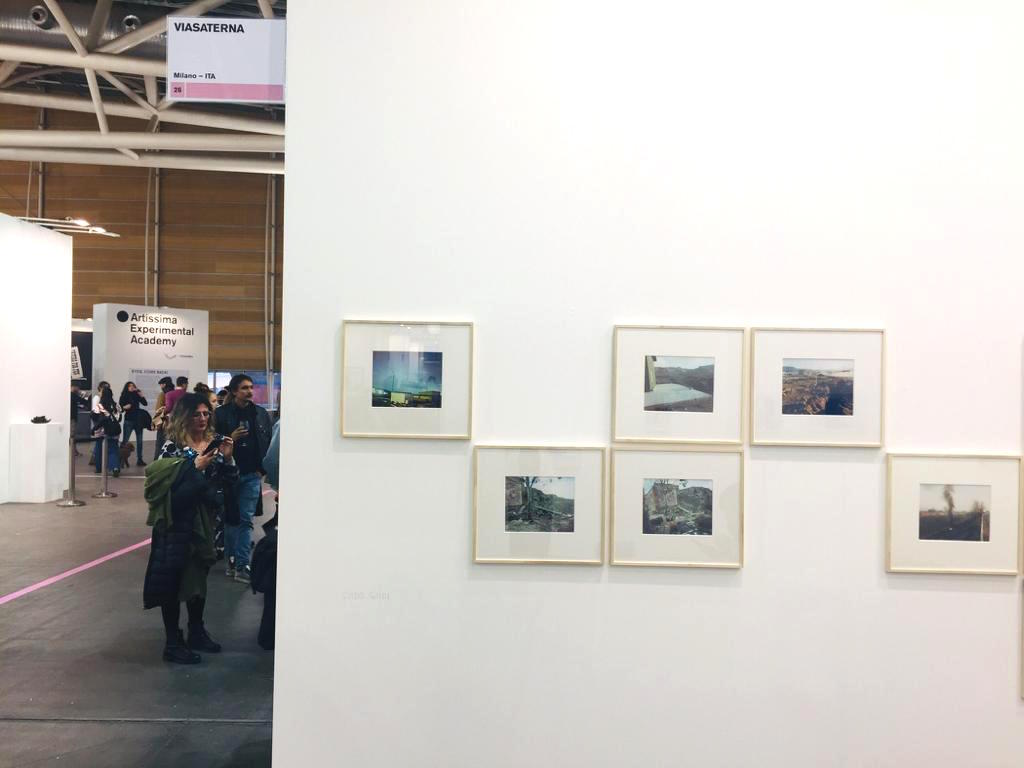 The Viasaterna booth project pertains the work of three artists: Guido Guidi, Takashi Homma and Lorenzo Vitturi. From different generations and cultures, they question in equal measure the encounter with the territory and the city, along with their physical, social and economic transformations. Enhancing peculiarities of each artist, such as formal elements and different approaches to the photographic medium, the project enlightens the recurrent theme in the artists 'research, emerging with its multiple fragmentations and declinations in our contemporary times.

Lorenzo Vitturi (Venezia, 1980) witnesses the change in the Dalston district in London, at first a multi-ethnic and multi-cultural neighborhood, with a central and vital market, then transformed through a gentrification process by speculative foreign real estate investments. In the series Droste Effect, Debris and other problems, the artist creates sculptures with debris of construction sites present in the area. These compositions are photographed in a set of the same color present in the sculptures and transformed into a decontextualized geometrical shaped object.

Takashi Homma (Tokyo, 1962) employs multiple photographic practices from camera obscura to digital image, deepening the relation among territory, man and nature. The city like Narcissus is reflected in the water, finding itself upside-down and, thus, offering itself up to rediscovery. Indeed, the power of nature through an inexorable short circuit of beauty and violence: these are photographs of the traces left on the snow by deers wounded or killed by hunters. Along an icy journey through rocks, streams and isolated trees, Homma uses the land as a white sheet and the blood as his ink.

Guido Guidi (Cesena, 1941) often analyzes the territory and the landscape, an element in common with other Italian photographers of the '60s. From the landscape of Reggio Emilia, the countryside, but also the incomplete fragments of landscapes shaken by dramatic earthquakes, such as that of Gibellina in Sicily and the architecture shaping the landscape and designing urbanization deepened in the work of the anonymous and spontaneous creations to be found in the Italian provinces and, further, to the extraordinary masterpieces of Le Corbusier."